The logistics industry can be a great place to make your next career move after military service! There are a lot of empty drivers' seats in the trucking industry, and freight transportation companies are offering incentives to new drivers.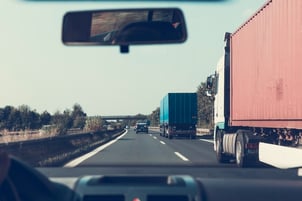 Many truck freight companies offer military apprenticeships, and the Federal government has approved a Military Skills Waiver Test program that allows states to count two years of operating trucks or buses in a military capacity as satisfactory for meeting the requirements of the skills test portion of the Commercial Driver's License (CDL) exam.
If you (or someone you know) are less than a year out of the military, and operated a commercial-type vehicle during your stint, join over 20,000 current and former veterans who have made the move.
We have other openings, too! Head over to our careers page to find out more about joining the Port City Logistics team.